In the vast and beautiful countryside of the North Shuswap lies a gem that stands among the many activities native to the area. This gem is Celista Estate Winery. Whether you're camping in the Shuswap or visiting for the day from a nearby city, you can easily make a memorable day outing to our winery and the surrounding amenities. Here are four fun things to do in North Shuswap, near Celista Estate Winery.
Camping
Magna Bay Resort is a lakeside RV resort and campground located only a few kilometres from Celista and features stunning lake-views, the beautiful Ross Creek, restrooms/showers, and a clubhouse. Magna Bay Resort also has its own boat launch and wireless internet access. This campground is loaded with features perfect for any day-tripper or extended-stay enthusiast.
In the other direction you will find the popular Shuswap Lake Provincial Park campground at Scotch Creek. With dozens of great campsites for campers of any experience level, this is a great place to spend a few nights. We'll talk about the beach later on!
Houseboating
It is probably obvious that an important attraction to the area is the Shuswap and the services offered on the lake. It should be noted then that if you prefer a more intimate stay, Anglemont Marina – also on the water – is the closest location that rents camper-style boats, while Sicamous offers true houseboat rentals. Whatever your preference, you will find you are able to bounce between public and private events with no limit to the options available.
Swimming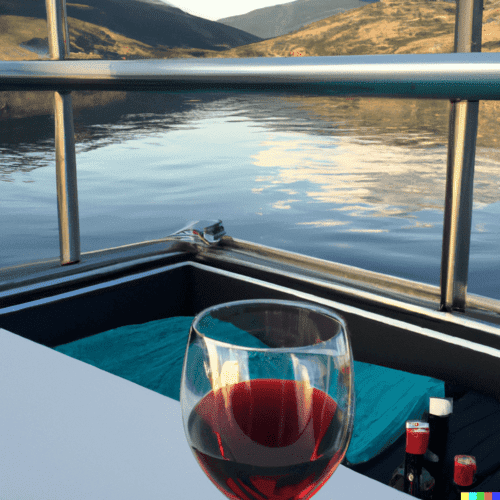 If getting a little more up-close and personal with Shuswap lake is your thing, consider heading to the Scotch Creek Provincial Park day use area. As part of a large and popular campground in the North Shuswap, Scotch Creek's beach and boat launch are well-known and well-used – and for good reason! Spend the day at the beach here and get to know what the Shuswap's casual summer lifestyle is all about!
Golf
Golf enthusiasts will find that the area around Celista Estate Winery is a golfer's dream with not one but two golf courses nearby! The closest of the two is Anglemont Golf Course which is a 9-hole course with practice range and club/cart rentals. Anglemont has a licensed facility with a beautiful outdoor patio for all to enjoy.
Quaaout Lodge and Spa at Talking Rock Golf Resort is a one-of-a-kind resort in the Squilax region – home of the Little Shuswap Lake Band. This resort idea was conceived in 1979 by the Elder and former chief of the Little Shuswap Lake Band, William Arnouse. Now, nearly 20 years after officially breaking ground in 1991, the Quaaout Lodge features a full-service spa, an 18-hole golf course spread over 16 acres, and Jack Sam's Restaurant serving the freshest high-quality ingredients (and Celista Estate Winery's wines).
Come Visit The North Shuswap and Celista Estate Winery
The North Shuswap area is a gold-mine of resorts and outings all conveniently located in the region with services and amenities to quench most thirsts. While you are on a camping trip or looking for premium wine-tasting experiences, come visit Celista Estate Winery and enjoy our wine tasting room for a true Shuswap winery experience.
---
ABDA's team of content writing professionals keep SEO at the forefront as we write content for tourist locations and businesses like wineries. If you're looking for high-quality content to help your website rank in search engines, contact us today!
Content sponsored by Celista Estate Winery