It's no secret that British Columbia wineries are growing at a phenomenal rate, gaining worldwide attention as a diverse and flavourful destination for anyone that enjoys wine. In a province boasting 14 biogeoclimatic zones, world travellers that love a good bottle of wine, great food and amazing scenery frequently visit BC wineries. The vineyards in BC range all the way from Vancouver Island to the Alberta border with the northernmost vineyards being situated near Kamloops in the Thompson Valley and Shuswap regions.
Local wines are somewhat new to many areas of BC. Many factors such as a growing population, evolving economy, increased tourism and favourable growing conditions have brought the wine industry into full bloom. As more BC wines end up on the menus of local restaurants and on the shelves of liquor stores, more and more locals are exploring the offerings. My relationship with wine is relatively new and as someone that has always enjoyed trying new things, I truly enjoy the opportunity to taste more and more local wines as well as those from other parts of the world.
As an attendee of a variety of business events over the last few years I have had many opportunities to taste local wines and have discovered that this is something I enjoy. In 2020 I decided to start tracking my wine purchases and, true to my background in technology, I created a spreadsheet which, as of today, lists 13 wines from BC and 13 wines from 7 other countries. I am, by no means, a wine scholar or expert. I am simply someone who loves the beautiful part of the world where I have had the good fortune to grow up, start a business and raise a family. Today, I am setting out to simply share some my exploration of wines from this region and hopefully help others discover new wines to enjoy and share with friends and family, wherever you travel or your home may be.
Today I went out and bought 6 BC wines, pictured here, that I look forward to tasting and sharing with you in future articles.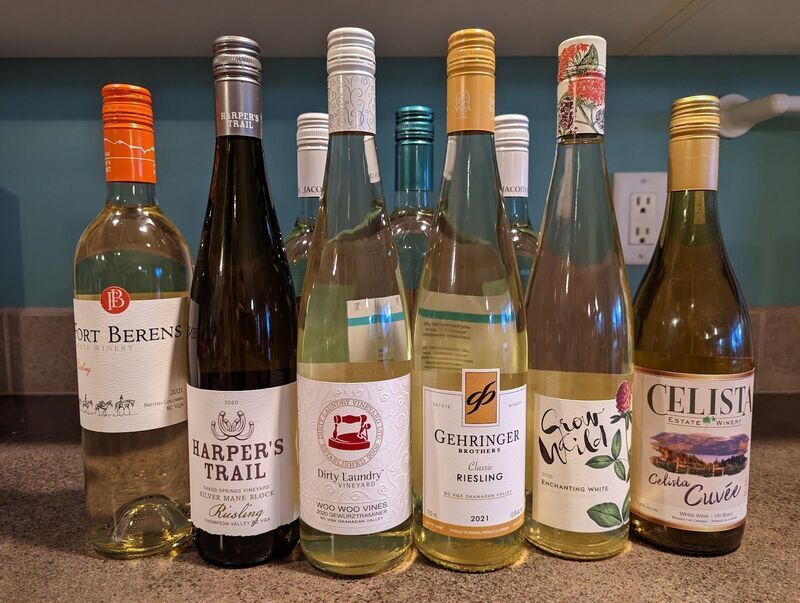 Mickael Maddison
---
Read more in ABDA's Wines category.