Many food trucks serve organic juice, smoothies, beverages and snacks events throughout the Okanagan Valley in the summer months. Owners of good food trucks often use as many local Okanagan fruits and veggies as we can in our juices and smoothies. We love to share our passion for healthy drinks, and can provide you with nutrient packed, fast, on-the-go solutions for your event and busy lives!
Whether you are simply hydrating, cooling down, loading up on antioxidants, going green, 'beeting' the heat, cuke-ing out, feeling minty or all of the above, we have what you need at Our Juice and Smoothie Truck! More and more people are choosing healthful alternatives to good old coffee for many reasons, especially since info about the benefits of fresh fruit and veggies has become so easy to find.
We understand it can be difficult to take in the recommended servings of fruit and veggies in a day, which is why we are wild about juicing! Many sources give conflicting information, so we go with Health Canada's recommendation of 7 to 10 daily servings of vegetables and fruit from the teen years through adulthood. That's a whole lot of goodness, but the question is how can you reach those levels every day?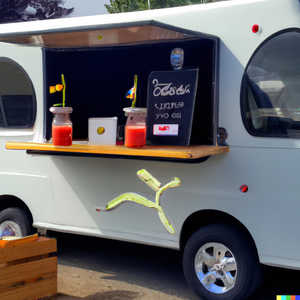 Juices and Smoothies!
1. Ready made beverages from fresh ingredients are naturally sweet and full of flavour. Delicious drinks can be as healthy as you want them to be.
2. It is much easier to get the recommended servings of both veggies and fruit by blending them together in ways that may enhance the health benefits that each ingredient has on its own.
3. Blending or juicing maintains many of the healthy components of fruit and veggies, including the vitamins, minerals, antioxidants and more. Other desired ingredients can be added to multiply the health benefits.
4. You can keep the sugar content of your juice and smoothies low by choosing veggies as primary ingredients and having a piece or two of fruit or honey added for more sweetness.
5. Fresh smoothies and juices can increase nutrient intake you might not otherwise consume, and can be a healthy and convenient supplement to your daily diet.
6. To top it all off, juices and smoothies are cool, hydrating and naturally full of colour and texture. And let's face it, they are a nice change from caffeine, as they provide a more gradual and sustained boost in energy.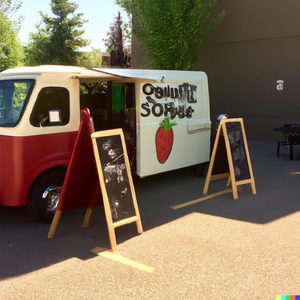 Invite a Juice and Smoothie Truck to your next Event
Food truck owners can bring decades of experience working in the health and vitamin industry, combined with a life-long passion for nutrition and healthy living. Some may offer plans for individuals interested in juice fasting and everyday options for busy people on-the-go.
Once the summer comes to the Okanagan, Juice and Smoothie Trucks will be available to come to your event. Check back once the heat hits! You can contact us at any time to find out more about our healthy drinks and snacks. Cheers to your good health!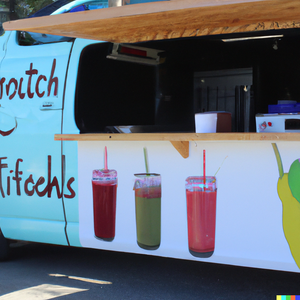 ---
We hope you enjoyed this article! The team at ABDA provides high-quality, SEO-friendly content writing services for businesses - including food trucks! Want to increase your rankings? Contact us today!