Log homes are not your average homes and, as such, require a certain set of skills to construct. But a skillset shouldn't be the only factor in finding the right log home contractor for you. They should also be the right fit professionally and personally to get the job done.
With multiple long-standing log home contractors throughout Canada who are experienced in building beautiful dovetail, post and beam, scribed, and other log home and buildings, it can be challenging to select the right one.
Don't be afraid to shop around. You want to find the right team! Here are a few tips to keep in mind when choosing your log home contractor.
Research Previous Log Home and Timber Frame Projects
Before enlisting someone to build your home, do some research and see what their previous projects look like. Look for reviews and testimonials to see what their clientele had to say about the completed job and the experience of working with the company
Ask For References
Once you've found someone you're interested in to build your log home, ask for references — at least three. Ask if you can visit one of the homes they have built to see how their work has held up over time. Log homes settle, so construction is more than simply putting the structure together and walking away - it also includes putting it together in a way that holds up.
Ask the homeowner what their relationship with the log home contractor company was like and if the work was done in a timely and efficient manner. Ask if there were any problems along the way in the building process and how any potential conflicts were resolved.
Ask To Tour A Job Site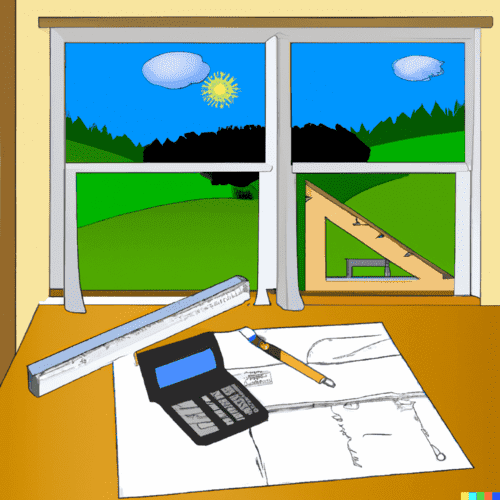 Looking at the log builder's job site will tell you a lot about the building process, including how well organized they are as log home builders. At a job site visit, try to learn as much as possible about the wood used, quality of logs and determine if the materials are organized, stored, and covered.
Communicate with your Log Home Contractor
Get to know your potential log builder by asking lots of questions and learning about each step of the process. Try not to be overbearing, but show interest in the log home work they do so that they can be interested in the work you want to hire them to do. Remember, they're the expert, not you!
Cost
Last — but certainly not least — determine the cost to build your log home project. Cutting costs by going with a cheaper log builder, or hiring a more expensive one and expecting perfection is not necessarily the right answer. Do your research and compare costs by getting quotes to help in your decision making.
Finding the right log home contractor is an essential component to building your dream home. Keep in mind that it may feel like doing job interviews - and that's ok. The resulting log home will be around for a long time - you want to be happy with it.
Most log home contractors in Canada believe in building within your budget and meeting the needs of your family and overall lifestyle. They should be committed to quality construction and thorough planning so they can deliver the best possible product in as streamlined a process as possible.
Most experienced log home contractors in Canada (like Nicola LogWorks, a log home contractor in the BC Interior) have websites containing many proudly displayed photos of beautiful completed projects. Visiting a website is often a great place to start!
Best of luck in the exciting journey of building your dream log home.
---
Thanks for reading our article about finding the right log home contractor! At ABDA.net, we're a team of content writing specialists who are experienced in creating informative SEO-friendly articles for small business blogs. If you're a log home contractor who needs content for your website, contact our team today!
Read more of our Construction articles