Weddings are memorable for many reasons – the beautiful bride, the heartfelt speeches, the stunning locale, and (not to be forgotten) the food. There is no doubt that whether the food is mind-blowingly delicious or utterly boring, it will be remembered. Kamloops wedding catering companies want to make sure your wedding's food display will be remembered for all the right reasons – for being both visually impressive and delicious. The best Kamloops wedding catering companies focus equally on the taste and presentation of their meals.
An example of a Kamloops wedding caterer with positively-reviewed dinner options is Nourishing Gourmet Catering. Nourishing Gourmet has nearly 20 years of catering experience in Kamloops. They often grow their own organic herbs and produce, and partner with local farmers to provide customers with gourmet food and exceptional service, using wholesome ingredients.
Their mandate to use the best ingredients is important to them, and has led to Nourishing Gourmet's involvement with many great events in Kamloops. They work closely with their customers to ensure they get exactly what they want, and end their most special day perfectly.
In reviewing Nourishing Gourmet Catering's menu options, you'll find many delicious dinners to choose from. Check out these three highlights:
The Ultimate Dinner
For customers catering to a variety of palates, the Ultimate Dinner is a fabulous choice, featuring:
paprika herb-roasted chicken;
roast baron of beef, with a live-action carving station;
homemade gravy;
giant Yorkshire puddings;
a variety of salads;
and more!
Potential customers don't have to take our word for it! Testimonials of this dinner, which you can find on Nourishing Gourmet's website, offer very positive reviews and experiences.
Stuffed Pork and Loin Dinner
This buffet dinner option features: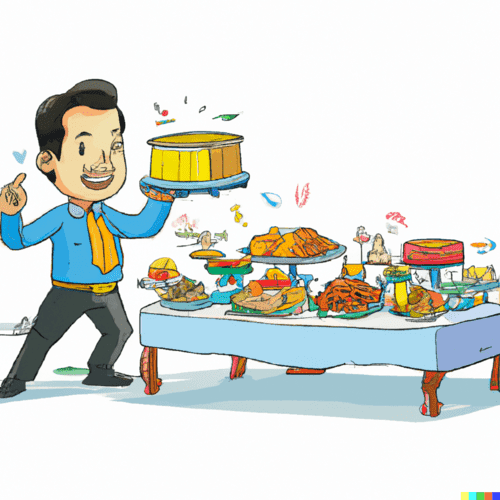 local, farm-raised pork roast, stuffed with sweet Italian sausage and spinach;
basmati rice pilaf;
seasonal vegetables in honey-dill butter;
and much, much more!
Testimonials about the Rainbow's Roost Dinner, which is what this option was once called, might convince anyone to select this delicious dinner.
Elegance Buffet
Another buffet option is the Elegance Buffet, which features:
coconut breaded chicken stuffed with sundried tomato, cream cheese, and spinach;
seafood skewers with pesto;
basmati rice with lemon and thyme;
and more delicious dishes
Check out the Nourishing Gourmet menu for more details. You won't make it far before your mouth begins to water.
A wedding can be stressful sometimes, but Nourishing Gourmet Catering — or any of the incredible Kamloops wedding catering companies — will make sure that when your guests leave they are full of deliciously memorable food. Check out some Kamloops wedding caterer menus online today!
---
These dinners sound delicious. At ABDA, we're not wedding caterers, but we write website content for small businesses. If you're a wedding caterer looking to highlight dinner options from your menu, contact us today for our help writing content for your own website!
Content sponsored by Nourishing Gourmet Catering
For more related content, check out the Catering section of our site!